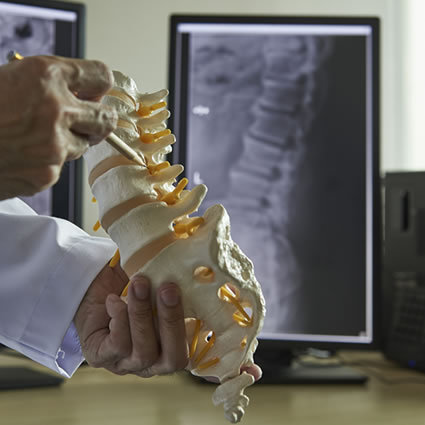 To properly diagnose a patient's condition, many chiropractors take X-rays. This type of quick and painless test is used to confirm vertebral alignment, disc degeneration, proper curvature, scoliosis, and other issues. Many chiropractors also use imaging studies to document a patient's progress.
Using electromagnetic energy imaging allows us to see things in the body, mainly the bones and how they are arranged, and the organs that we can't see with our eyes. "If present, many conditions can be picked up on imaging, such as broken bones and degenerative joint disease (arthritis)," said Dr. Robichaud.
When Are They Necessary?
While we don't routinely refer patients out for imaging studies, there are times when Dr. Robichaud will recommend them. For example, if a patient isn't getting better or is getting worse, he may recommend getting the imaging. Another case that may warrant the imaging is when there is pain, tingling or numbness in one of the limbs.
This type of study is also warranted when there is significant trauma, a broken bone is suspected or a suspected disc injury.
Recently, Dr. Robichaud had a patient who wasn't responding to treatment, and ordered X-rays. "The patient had a fractured L5 and had already been referred to her medical doctor for a possible MRI. Treatment did not harm the patient, but it was clear it wasn't going to help either," said Dr. Robichaud.
While an imaging study is an important diagnostic tool when a patient's condition warrants it, not every patient will need images taken.
Does Insurance Cover Them?
Imaging studies are done at a private clinic for our patients and are covered by Ontario Health Insurance.
What About Radiation?
Understandably, many people are concerned about being subjected to unnecessary radiation. Digital X-rays produce 80 percent less radiation than traditional ones.
If you have questions about the use of imaging, please contact our practice today.