Massage Therapy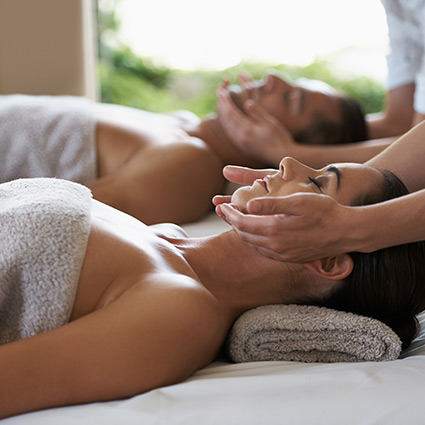 As massage is considered to be a safe and effective therapy, just about everyone can benefit from receiving it. We've seen patients across the spectrum, from infants and school-aged children to Olympic-level athletes, 90-year-olds, and pregnant patients.
This type of soft tissue manipulation has many benefits that you may experience. Massage can relieve pain, accelerate healing, reduce stress and tension, promote relaxation, improve posture, and more.
We offer the following forms of massage at Robichaud Chiropractic & Orthotics:
Deep Tissue
Joint Manipulation
PNF Stretching
Sports Rehab Therapy
Trigger Point Therapy
In 2011, Richard Wong finished an advanced program for massage therapy at Centennial College. After that, he became certified in Traditional Medicine Acupuncture. In addition, Richard took an osteopath course and worked for eight years at a sports rehab clinic in Ajax. He then started working here at Robichaud Chiropractic & Orthotics with Dr. Robichaud.
First, we will go through an interview process, which encompasses your health history. Next, Richard will perform a postural assessment. He will inform you if your posture is off. Next, he will conduct a pain interview, which will ask about the type and severity of your pain. Then an assessment will be given to determine what the problem is.
Once Richard has gathered this information he will create a customized treatment plan for you. He will use massage therapy, osteopathy, and acupuncture plus remedial exercises if needed.
When it's time for your first session Richard will explain what therapy he will provide, any clothing that needs to be removed, and answer any questions you may have about what to expect.
How Massage & Chiropractic Complement Each Other
While you don't have to be a chiropractic patient to receive massage at our practice, the two go together very well. Chiropractic care focuses on the relationship between the spine and how it impacts the nervous system; massage focuses on the 650 muscles of the body.
Both massage and chiropractic work in harmony to help keep the body properly aligned, balanced, and functioning optimally. We find that motor vehicle accident patients, in particular, get the best results when receiving both massage and chiropractic.

Massage Therapy in Oshawa ON | (289) 312-3178